Erin Livers, BA, ICNT
Nutrition Therapist, Health Educator & Speaker, Intuitive Chef, Writer
As an integrated clinical nutrition therapist, health educator, and intuitive chef, Erin empowers people to cultivate a mindful relationship with their body, their creativity, with nature and nourishment. She believes that nourishment is key to living a healthy life. What you eat, think and how you live are potent forms of prevention and medicine. She offers a wide range of unique and individualized care addressing nutrition concerns and a variety of health issues, in addition to offering her Revitalize Digestion Program.
Over the past 8 years, she has used her Revitalize Digestion: Anti-Inflammatory, Elimination-Challenge Diet and Gut Healing Program to address inflammation and digestion, the foundation of optimal health and well-being in all areas of the human body. Her expertise in reducing inflammation and gut healing supports her clients to achieve all varieties of health goals. In addition to working with complementary medical practitioners, Erin's nutrition therapies, lifestyle education, and counseling techniques assist her clients in achieving optimal health and well-being.
In her nutrition therapy practice, Erin helps people to lose weight and maintain it, improve digestion, relieve fatigue, sleep soundly, improve memory and concentration, balance mood and hormones, improve skin blemished by acne and eczema, improve PMS, relieve headaches, and prepare healthy meals with renewed inspiration. All of this is done while partnering with her clients' healthcare practitioner.
She has taught health-related topics at many schools in the Boulder/Denver area, most notably Bauman College, The Colorado School of Clinical Herbalism, Southwest Acupuncture College, and the Colorado School of Traditional Chinese Medicine. Her passion for teaching led her to create Food As Nourishment Holistic Health Education, where she provides education for both healthcare students/practitioners and everyone else.
She is Board Certified in Holistic Nutrition through the National Association of Nutrition Professionals where she is a professional member. Living in progressive Boulder, Colorado allows her to tend vegetables, herbs, fruits and flowers in her organic garden before creatively cooking and eating them. Erin offers her talents as an inspirational speaker and writer to many upcoming projects.
Gluten Free

100%

100%

Dairy Free

100%

100%

Corn Free

100%

100%

Grain Free

90%

90%

Whole Foods

85%

85%

Seasonal Diet

70%

70%
Nutrition Therapist
In private counseling sessions, Erin supports individuals to discover how to nourish themselves with food and nurture themselves in all aspects of their life. Her guiding principle is to use food as medicine, while incorporating functional medicine principles and protocols, herbal medicine, dietary supplements and other holistic practices as needed to restore her clients' health and vitality. Every client's health goals are addressed through individualized recommendations, which support long-lasting benefits.
Academic Health Educator
Erin teaches nutrition and health-related courses as a faculty member of Boulder/Denver area schools.
Colorado School of Clinical Herbalism, Adjunct Faculty, 2014 – present
Neurosculpting Institute, Holistic Health Educator, 2012 – present
Bauman College, Faculty at Boulder campus & Distance Learning Mentor 2008 – 2017
Bauman College is a school for holistic nutrition and culinary arts. While their Boulder campus closed in December 2016, they maintain their Berkeley, CA campus and online programs.
Southwest Acupuncture College, Western Nutrition Faculty, 2014
Colorado School of Traditional Chinese Medicine, Western Nutrition Faculty 2007 – 2008
Community Health Educator
Community Education teaches groups how to nourish body, mind and spirit, often in the context of that group. Most of us receive very little health education in school, and as evidenced by the health of our society, the classroom education most of us receive is inadequate, while the plethora of misinformation just serves to confuse us rather than answer our questions. Today, it's parents who are held responsible for teaching children about diet and most do so simply by example with very little support or previous education. Join me in a class or allow me to create a workshop or class-series for your organization to get your questions answered.
Whether I'm working with clients one-on-one, leading a small class or training a large group, I present well-researched, science-based, and time-tested information in a clear and entertaining way. My goal is to teach you how to be healthy, so you can confidently make choices that create healthy habits, while enjoying your time in the kitchen and the food on your plate.
Intuitive Chef
When not creating new recipes for the many cookbooks to come, Erin enjoys cooking for friends and family. Her creativity in the kitchen comes from learning to cook at an early age, being challenged to discover delicious gluten-, dairy-, and corn-free meals starting 30 years ago and divine inspiration. Intuitive cooking means following that inner knowing that's part inspiration and part knowing from experience. It's looking at a heap of ingredients and following that inner knowing to create something delicious and nourishing.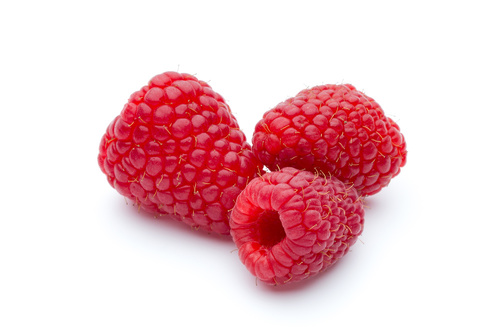 Erin is a professional member of the National Association of Nutrition Professionals (NANP), and she holds an Honorary Board Certification in Holistic Nutrition.
Erin graduated with a BA in Journalism & Fine Arts from Indiana University, after which she maintained a successful graphic design career for 15 years. In 2000, she followed her passion for health to the Seven Bowls School of Nutrition, Nourishment and Healing, a 3-year, master's level program in nutrition, herbalism, and complimentary medicine where she graduated with a certification as a Integrated Clinical Nutrition Therapist.
My Story
Because I was diagnosed with food sensitivities in 1986, I've been challenged to eat gluten-, dairy- and corn-free for over 30 years. Believe me when I say that I can help you eat delicious food, despite having to avoid one or many foods, due to sensitivities, intolerances or allergies. 
I love to cook delicious meals and create recipes from food grown either in my organic garden or by a local farm, but I'm not above using pre-prepared foods or quality take-out to reduce the stress that daily cooking can sometimes create. Let me share what I've learned over the years to help you eat healthfully despite the challenging circumstances we all face: travel, long meetings, packed lunches, car trips, camping, playground, and even occasional illness.
Because each of us is an individual with our own biochemical make-up, my recommendations, meal plans, programs and recipes are designed to meet the specific needs of you and your family. This philosophy of health has its roots in the principles of Functional Medicine and Functional Nutrition. Read more about Functional Medicine here.
Erin was my instructor at Bauman College for Holistic Nutrition. I learned so much from her and have thoroughly enjoyed every lecture she presented to our class. I looked forward to her classes and at the end of each and every one of them I left more inspired to lead a healthy lifestyle and spread the message. Her deep knowledge of nutrition and health, practical tips and tricks, genuine and approachable style of teaching made me feel very comfortable with asking questions, even if that meant that she had to repeat herself, which facilitated more interesting and deeper discussions on the subject matter and further learning. Thank you, Erin, for all that you've taught me.
Erin is both knowledgeable and compassionate. She attended with blessed concern and understanding to my emotional feelings in addition to offering sound advice and good recipes!
Erin's expertise and in-depth knowledge of nutrition science make her an excellent teacher as well as a confident nutritional consultant. I went to Erin looking for help with some chronic digestion issues. She was able to dig deep and find solutions I never would have found on my own. She offered more than just her nutritional expertise. I felt like Erin was someone I could turn to for support and encouragement because she understood what I was going through. If you're looking for real solutions, go see Erin! She's amazing!