Holistic Health Counseling
with Erin Livers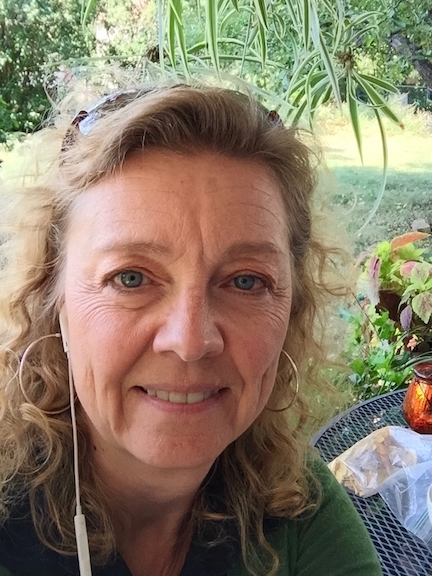 What are your Health Goals?
You didn't wake up today hoping to feel pain, low energy or discomfort, and you may not want to take prescription drugs to mask your symptoms. Rather, you'd like get to the root of any health problem in order to eliminate those symptoms while creating the healthy diet and lifestyle that's right for you.
Do you want to lose weight, feel more energy, eliminate symptoms, understand your diagnosis, prevent disease, or simply create a diet and lifestyle that support you to thrive?
Holistic Health Counseling helps you achieve your health goals using diet, supplemental nutrition, and lifestyle recommendations, while supporting mind, body, and spirit. I begin with your story that includes your current diet and lifestyle, your family history, and any medical information you provide. This holistic approach ensures that you're supported as an individual.
I can help you…
• Resolve Digestive Issues
• Eliminate Symptoms
• Recover Your Spark
• Energize For Your Sport
• Design A Nourishing Diet
• Age Healthfully
• Thrive!
Change Your Diet
If you've tried unsuccessfully to change your diet in the past or you want to lose weight, but you're not sure what's getting in the way, let me help. Nutrition counseling is a more rewarding and enjoyable process, than you might think.
Instead of imagining that you'll never eat a cookie again, let me tell you how to eat that cookie so it contributes to your health. And yes, it will taste delicious.
In addition to information, I can offer transformation.
"Our culture encourages us to look for the solutions to our problems outside of ourselves … when they lie within us all along."
Erin offers:
Private consults

for individuals, families and groups
local or long distance via phone or Skype

Food sensitivity testing and consulting

Certification as LEAP Test Practitioner pending

Revitalize Digestion: Anti-inflammatory, gut-healing program for individuals and groups
Schedule an Appointment with Erin
NEW CLIENT appointments are scheduled for 90 minutes.
This is to review your history, your health and based on your health goals, I outline my recommendations for you. My policy:
 I charge for the time used based on my hourly rate.
If we end early or go over the scheduled appointment time (agreed upon in advance), I charge for the time used based on my professional rate.
Subsequent appointments are typically scheduled for one hour. 
Download Client Intake Form
IN BOULDER, CO? If you're local and would like to meet with me in my office, please print the form, fill it out and bring it to our first appointment. Fill out the diet log for at least 3 days, more if you'd like.
OUTSIDE OF BOULDER? To meet via phone/Skype: fill in the form online (instructions are at the bottom of the first page) and email it to me at least 24 hours before our appointment. Fill out the diet log for at least 3 days, more if you'd like.
New Appointments
New appointments are scheduled for 90 minutes
Appointments
Subsequent appointments are typically scheduled for 1 hour
Package
Packages are purchased in one payment anytime after the first appointment

Appointments must be held within one year of purchase
Coaching
These 3-month coaching programs offer weekly support & are typically purchased after the first appointment

We may focus on a health issue or your individual goals

Weight Loss

Digestive Health

Skin Health (Acne, Eczema)

Prevent Dementia OR Cancer
Office Map
Food As Nourishment Holistic Health Counseling & Education
4150 Darley Ave., Suite #6,
Boulder, CO 80305